Addsun Energy Private Limited
Optimized design that will account for all site conditions, climate, utility rate tariffs, government subsidies, customer requirements and economic goals.
We give to you the precise insights about varied renewable energy installations.
We help you in designing, evaluating and validating solar power plants for best of its optimization.
We hold your hands to provide you with the simplest & best advices and inputs on alternative technologies to enhance customer investments.
The industry also contributes to economic growth through its investments in research and development of new products and technologies. Common core values for energy and chemicals companies include
safety, integrity, sustainability, innovation, customer service, collaboration, responsibility, and efficiency
.
Quality Is Your Best Investment - the Future of Alternative Energy Is Here
One stop Solution for PMC, EPC and O&M For Solar Domain
A team of professionals from PAN India with diverse expertise, joined forces with a visionary entrepreneur. The common and simple desire was to deliver clean energy source. The desire resonated in Solar energy, its potential and emerging technology. Post an extensive study and designing a robust business model, with a focus on harnessing Solar energy for customers with emphasis on investment returns and value propositions.
The company specializes into EPC services for ground mount as well as rooftop solar photovoltaic (PV) systems across India with focus on best practices in execution and delivery of plant for commercial date of operation (CoD) on time. We are thankful to our Customers, Financiers, Collaborators and Vendors who have put in their faith and have joined to make the dream of responsible energy harnessing, a reality.
Let the numbers speak for us.
With over 2000 customers since XXXX our experience has taught us that your satisfaction is the heart of our business.
To render you a business asset for future
with ROI of 5 yrs.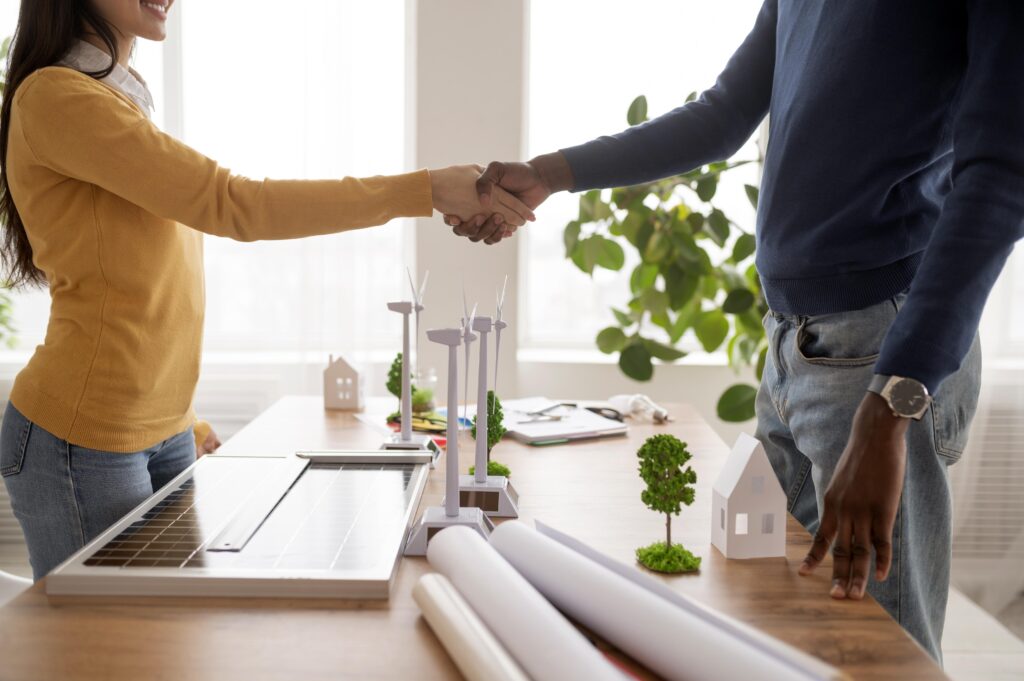 Offering End to End Services from Planning to Execution of Solar plant with All permissions and approvals.
Land and Grid Feasibility

All Technical and Administrative Approvals